Once Upon an If: The Storythinking Handbook
SOLD OUT
This title is no longer available in paperback. You can still purchase the kindle edition and pdf versions by clicking the links.
Please do not add this book to your cart at our checkout.
"Tell me a story!" is a perennial plea, and we are all of us the richer for that. This book shows clearly why.
Anne Fine, second Children's Laureate
In his third 'If Book' award-winning author Peter Worley provides a comprehensive guide to everything a would-be storyteller needs, including how to bring a story to life, tips on how to memorise a story and improvise descriptions, and techniques for using tone, movement and timing to engage and involve the children in your class.
Once Upon an If also comprises a treasury of stories, new and old, written especially to get a young audience thinking actively about the deeper issues that lie behind and within the tales. Guidance notes, lesson plans and activity questions are included with every story and there is a companion website including extra resources for you to use on your interactive whiteboard.
Once Upon an If draws on Peter's ten years of experience as a philosophy teacher, trainer and storyteller to help any teacher place stories and storytelling where they should be - back at the heart of teaching.
Awards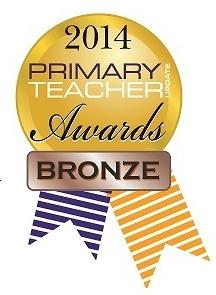 Once Upon an If was shortlisted for the Education Resources Award, Educational Book 2014 and was awarded the Bronze Prize for Primary Teacher Update's Annual Awards 2014.
The Philosophy Foundation has a track record of producing a kind of book that's in short supply: truly innovative contemporary guides to teaching critical and creative thinking to children. Peter Worley's Once Upon an If: The Storythinking Handbook – a companion to The If Machine and The If Odyssey – is a valuable addition to an exemplary series of books. It further equips teachers to facilitate philosophical enquiry in the classroom, using stories as a springboard for exploring challenging ideas.
Michelle Sowey, Co-Founder and Director of The Philosophy Club
Companion Website
Each of Peter's Bloomsbury Books come with online resources, which can be found on the Bloomsbury website.