Provocations: Philosophy for Secondary Schools (PAPERBACK)
This is an excellent and thoughtful approach to providing some structure for secondary philosophical enquiry. Instead of simply teaching the great philosophers, it provides support for teachers and students to ask philosophical questions and problematize their experience. I would like to use this in my introductory college classes as a way to move students beyond a passive model of education to one of active engagement.
Wendy Turgeon, Professor, Philosophy, St. Joseph's College, New York
Foreword by A.C Grayling. This book is ideal for teachers, whether they are P4C trained or just experimenting with philosophy. It will help teachers to present ideas and stimulate discussions which both accommodate and engage adolescent appetites.
Are human beings flawed? Is murder an act of insanity or just plain thoughtlessness? Do we need a soul?
From the fall of Icarus to the rise of Caesar this practical book draws upon history, philosophy and literature to provoke students to think, question and wonder. Divided into chapters on The World, Self, Society and Others, this resource for secondary school is written to give teachers the means to listen rather than teach and to allow the ideas and thoughts of students to form the centre of the lesson. It raises questions on the nature of evil, belief in God, slavery, consumerism, utopia, the limits of freedom, and a whole lot more.
With a clear introductory outline on its use both in and out of the classroom, Provocations also contains tips and advice to help guide teachers to span the curriculum. Applicable to History, Geography, RS, Science, Art, English and Citizenship it offers teachers of all subjects the opportunity to introduce a student-centred approach to their lessons.
There is also an extensive bibliography for those who wish to explore the topics in greater depth. Provocations is a set of philosophy sessions designed for secondary school and predicated on the pedagogical methods of The Philosophy Foundation. These sessions are mature, challenging and provocative, using history, literature, myth and the world today as their basis. Each session contains particular pedagogical tips and advice and suggestions as to how they can be effectively delivered.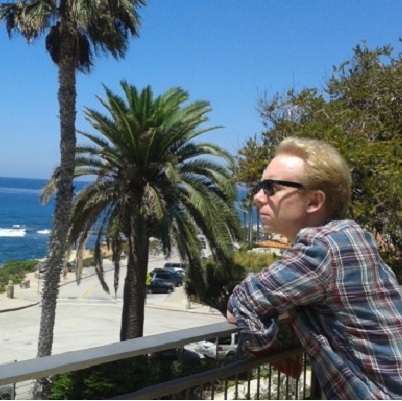 David studied philosophy at St Andrews before joining the Philosophy Foundation in 2011. In addition to his work with the charity, he teaches A-level RS and Philosophy at an independent college in south London. David's articles on teaching philosophy in schools have appeared in the Guardian Teacher Network, TES and Philosophy Now. He was a contributor to The Philosophy Shop book.
Read David's TES article here.
He has also been featured in Philosophy Now.
Read David's article featured in The Guardian, September 2014.