Volunteers
As we are a charity, we rely on volunteers to support the work we do for all of our beneficiaries. If you would like to volunteer with us, please let us know via our Contact Us page. A wide variety of people volunteer with us - each person bringing something of themselves, that is different and personal to help The Philosophy Foundation flourish. We are looking for support with things such as website maintenance, marketting, event management, general administrative support or whatever you can bring and help us to develop.
Ideally we ask for volunteers to commit to working with us for a month. This can be on a part-time basis flexible to your other commitments. Please don't hesitate to get in touch with us if you would like to get involved, via this link.
How your money will help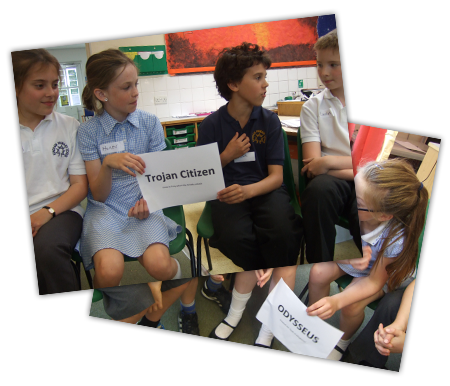 Thank you for considering supporting us.
Extra funds raised by you giving us a regular or one off donation will help us place more philosophy teachers in challenging schools and improve the educational opportunities of disadvantaged children.
The Philosophy Foundation Hardship Fund helps support young people from non-privileged backgrounds at University, your donations will help us continue this fund.
How to donate
You can support by buying our books from us.
Alternatively there are easy ways to give to the Foundation:
Make a single one-off payment
Join The Giving Machine to raise fund for us whilst you shop – there is no cost to you, companies pay directly to us, and The Giving Machine is a not-for-profit company.
Nominate us as your charity, visit your usual websites through Easy Fundraising (Amazon, M&S, John Lewis, Homebase, Mothercare) and raise funds for us without paying us anything. It really is that simple.
Also search online using http://philosophy.easysearch.org.uk and raise 0.5p for every search you make.


Text PHIL10 £10 (or whatever you want to give) to 70070 to donate via Just Giving.