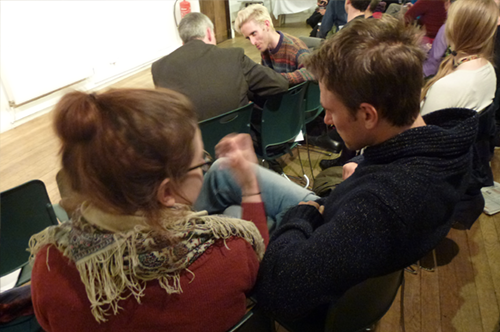 We attend other courses that talk about how people approach problems/ideas in different ways, but this was a great illustration of that and felt more useful than just trying to put people in boxes.
Trading Analyst, BP
We run one-off or regular philosophy sessions in the workplace to develop collaborative thinking, communication and critical and creative thinking skills.
Companies we have run philosophy sessions for include:
The International Centre for Social Franchising
BP
Circle Sports
Social Enterprise London
The Young Foundation
The Philosophy Foundation's work in business supports our work in schools.
Business would benefit greatly from some of these insightful discussions – in terms of the way teams function internally and externally. Also in how they approach problem solving, and it would help develop a skill set that is not always fully utilized.
Social Enterprise London
Quicklinks