Our Mission
Our mission is to bring understanding, wisdom and eudaimonia (flourishing) to the heart of education for children and adults. We believe that reasoning skills developed through philosophical enquiry are an indispensable foundation of all aspects of learning and that Philosophy, like maths, music or physical education, is intrinsically worth doing and intrinsically engaging.
We asked some of our philosophers why they chose to do philosophy, here's what they said...
---
Art of Argument Online Course
Arguments have rules: the rules of logic. Everything we say to make a point is either valid or not, according to these simple rules. What happens in everyday life, however, is that these rules are obscured by complex topics and emotions. Anyone who learns the rules can use them as a way of getting discussions back on track. In this course, we'll be exploring pure logic as well as discourse analysis and the psychology of argument – all in ways that non-experts can understand and enjoy.
Why join?
These skills can make you more effective at work, especially if you need to persuade others or adjudicate when others disagree.
You can have more satisfying and functional discussions in your personal life (e.g. family meetings, relationship check-ins, conversations with housemates etc).
You will be more effective in political debates, able to listen and reply with more precision and presence.
You will understand arguments and disagreements of all kinds more clearly.
The course will run online for 5 consecutive weeks starting 11th January 2023. Join here.
Dealing with Decisions Online Course
Marshalling moral perspectives to improve our reasoning about difficult decisions.
Is it OK to stream a box set without paying?
Should I leave a note on the windscreen of the car I just scraped or leave it to their insurance?
Should I work for an oil company if it allows me to donate more money to charity?
Why join?
Identify and excavate moral dilemmas
Learn the pros and cons of classic ethical theories
Adopt different moral perspectives appropriate to each situation
Open up your options and reason your way towards a choice
Have more constructive discussions on moral and political topics
Dealing with Decisions will run online for 5 consecutive weeks starting 22nd February. Join here.
---
Young Plato Documentary & Resources
Young Plato is an observational documentary is set in post-conflict Belfast's Ardoyne, where a marginalized working-class community has for generations been plagued by poverty, drugs and guns. The film charts the dream of Headmaster Kevin McArevey and his dedicated, visionary team illustrating how critical thinking and pastoral care can empower and encourage children to see beyond the boundaries and limitations of their own community. We see how philosophy can encourage them to question the mythologies of war and of violence, and sometimes challenge the narratives their parents, peers, and socio-economic group would dictate.
The Philosophy Foundation started working with Holy Cross Boys' Primary School in Belfast in 2014 and as a partner school we have had the privilege to work closely with Kevin and the staff at Holy Cross Boys' since then.
We have worked with Soilsiu Films to develop educational resources that can be used alongside this film, including lesson plans and strategies for doing philosophy with children that address issues of emotional literacy and critical thinking.
---
What's on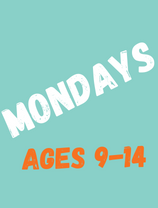 Philosophy Online
£0.00
Zoom
14th November 2022
Every Monday
2 - 3pm GMT
(4 - 5pm EET)
Read More