UNESCO's World Philosophy Day
Philosophy in the Curriculum
The Philosophy Foundation is an associated organisation of the Philosophy in Education Project, which was set up by Dr John Taylor and A.C. Grayling. The first aim of the project is to bring a GCSE in philosophy to England, and overall to support bringing philosophy into the curriculum in England.
UNESCO supports the teaching of philosophy for children and has described the inclusion of philosophy in education as 'a significant contribution to quality education'.
Our events are only made possible by volunteer philosophers, and support from individual donations, funders and organisations willing to help us, to all of them: thank you.
World Philosophy Day was established by UNESCO in 2008 as a way to support and promote the teaching of philosophy to children. It is held on the third Thursday of November every year. You can see films and read about The Philosophy Foundation's celebrations below.
World Philosophy Day 2017
House of St Barnabas
Thanks to our friends at the House of St Barnabas, The Philosophy Foundation was able to host its day of events at the beautiful building in Soho. We invited curious individuals to explore the different themes in each room, considering their answers in coversation with our specialist philosophers, who were resident for the day inside the building.
World Philosophy Day 2016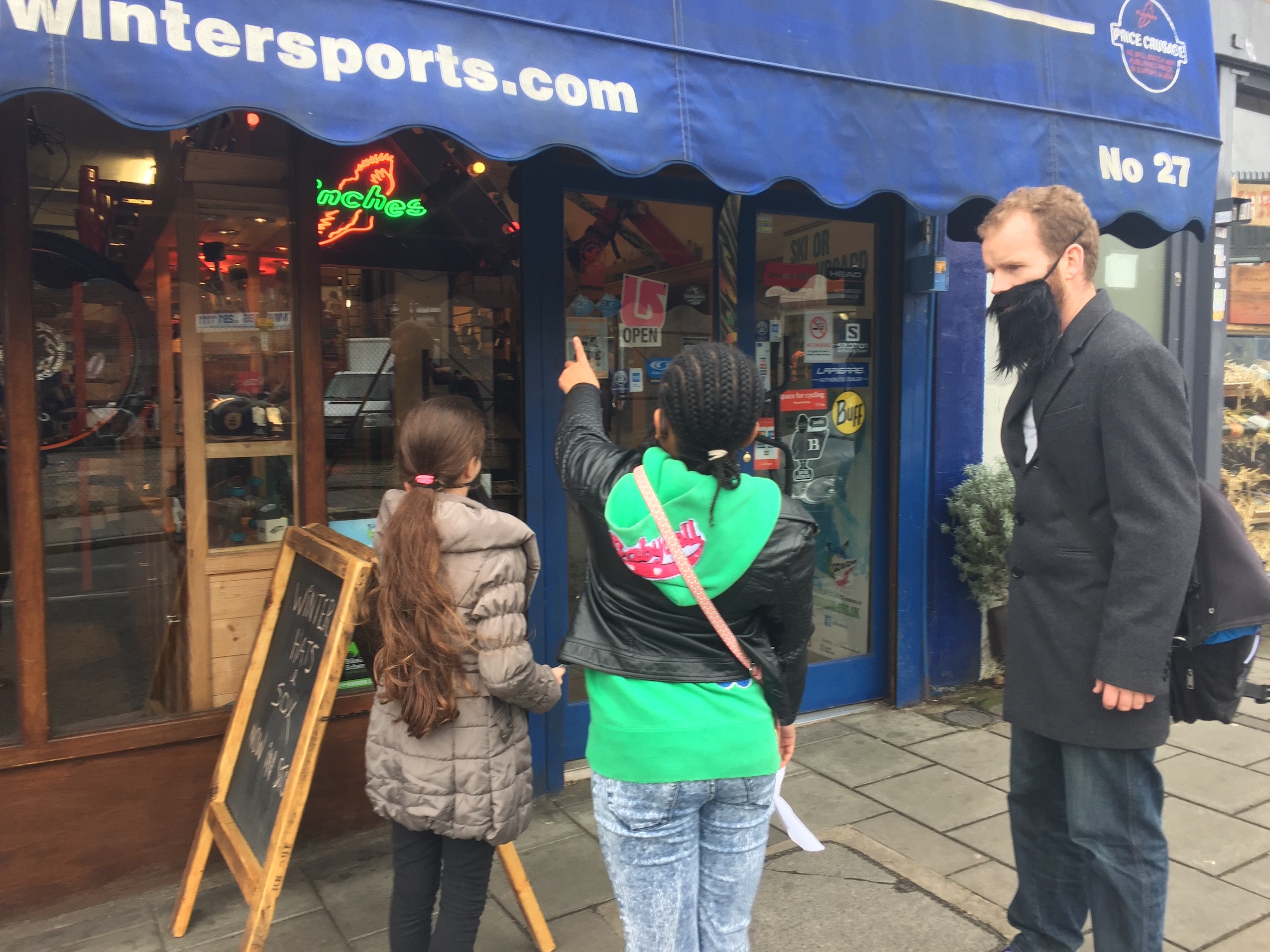 Questions on the community
A team of bearded philosophers, including children from schools in the neighbourhood of our home at Forest Hill Library hid a series of different philosophical questions in shops, restaurants and other public buildings. Members of the community could then go around the different shops to find the questions and share their answers to win prizes.
World Philosophy Day 2015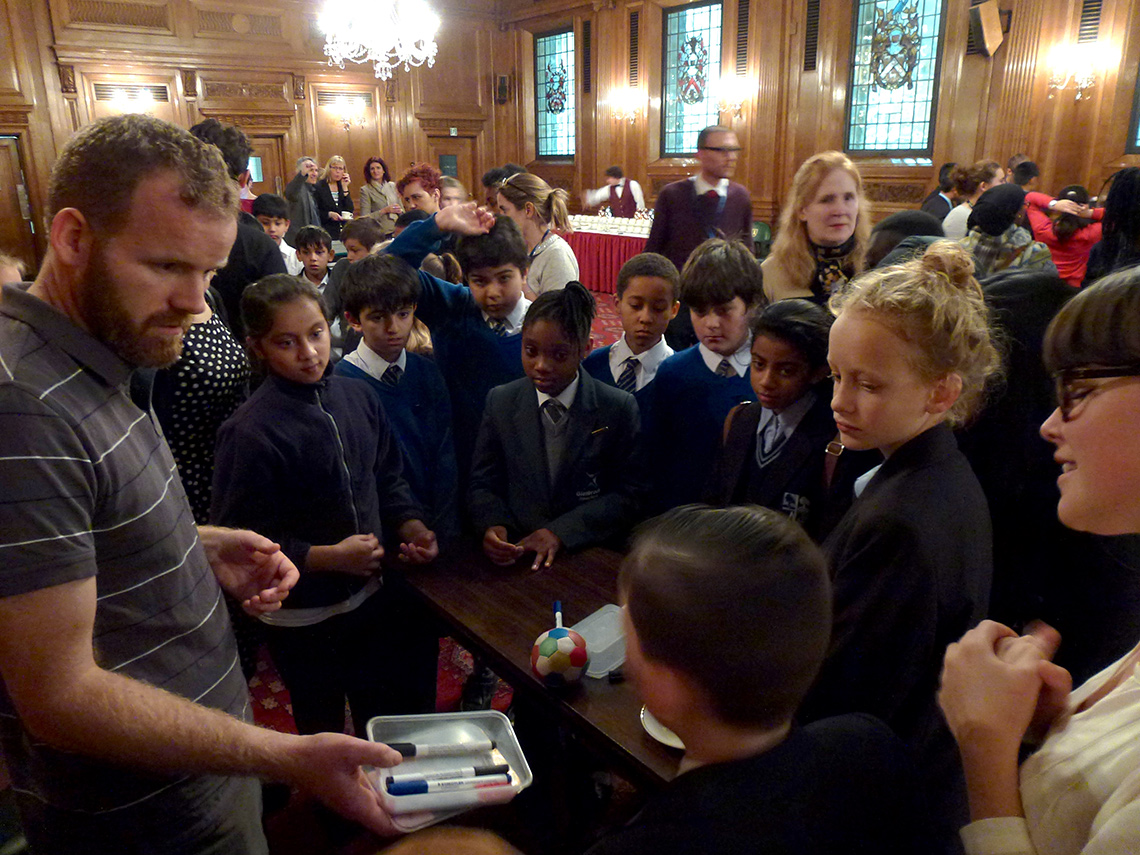 Mercers Foundation
We had 150 students visit the Mercer's Foundation in 2015 for World Philosophy Day. The day began with a Philosophical Agora (marketplace) run by students from some of our secondary schools, and then our philosophers ran sessions with the students on Myths and Legends and Philanthropy.
Read more about the day from the Mercer's Newsletter: Philosophy Day below.
World Philosophy Day 2014
Using a London Bus (thanks to Transport for London) to take young people from around the UK on a tour of famous landmarks of London whilst discussing related philosophy along the way.
World Philosophy Day 2013
Houses of Parliament
Children from across our schools in London discuss truth and lies in front of Members of Parliament.
World Philosophy Day 2012
Spitalfields Market