National Thinking Classroom Course Description
Closing the attainment gap and helping every child reach their potential using questioning skills to develop oracy, metacognition, critical thinking, and self-regulation in a collaborative classroom from EYFS to A Level.
Together with Teaching Times The Philosophy Foundation has developed this online course for schools to help develop thinking skills in the classroom.
You can purchase the programme and find out more about the National Thinking Classroom Programme on the Teaching Times Thinking Classroom page or contact Tina Leonardi at Teaching Times: tina@teachingtimes.com
Doing this programme can lead your school towards becoming a National Thinking Classroom Award School.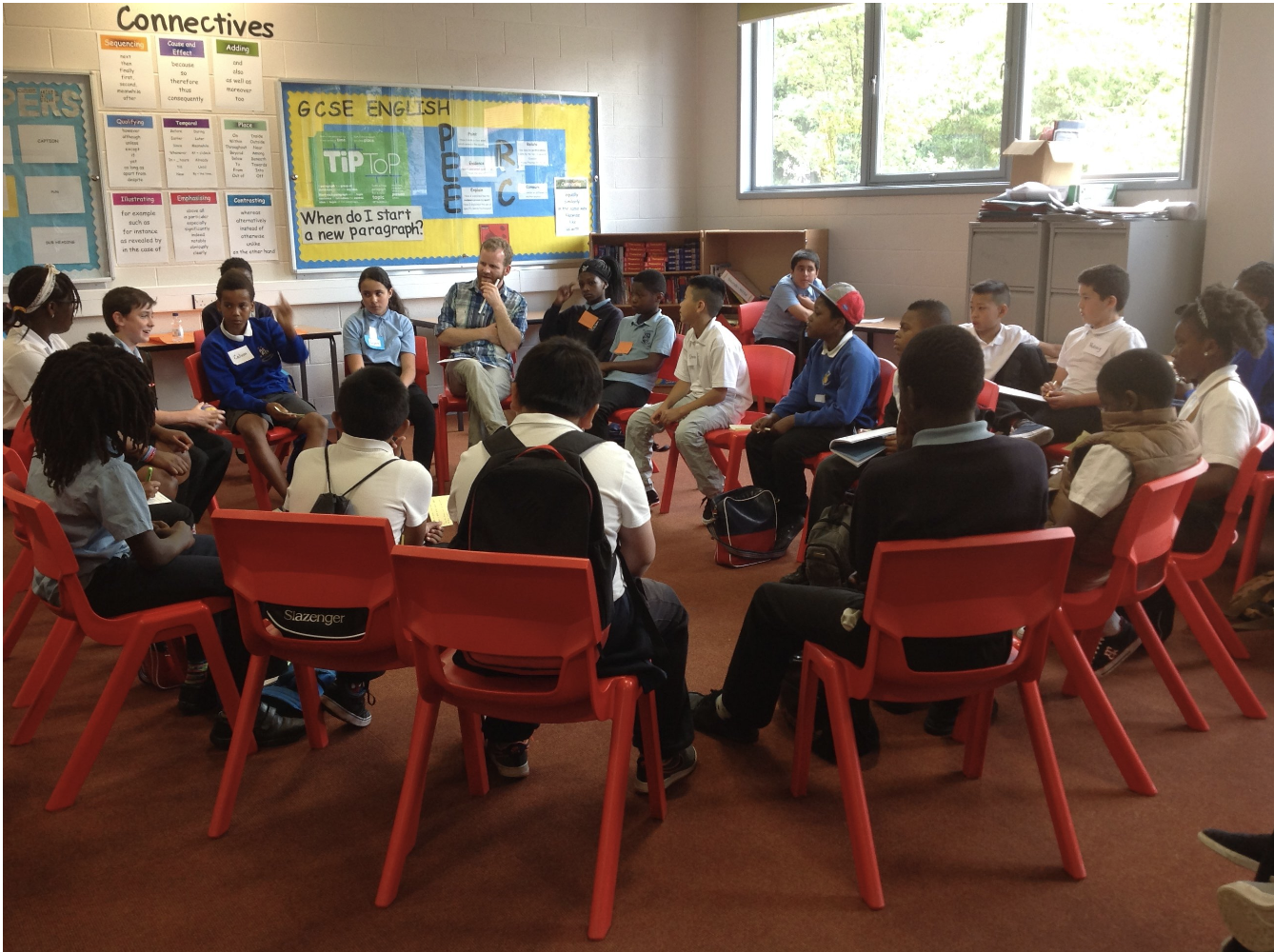 Why you should do this course
The Education Endowment Foundation's research into classroom pedagogies that impact learning, particularly for pupil-premium children, has Metacognition and Self-Regulation at the top – with 7 months additional progress for this intervention in primary and secondary schools – making it one of the best things you can do in the classroom to help pupil learning and development. Also in the top 5 interventions researched, Oral Language Development (in Early Years this is Communication and Language approaches) and Collaborative Learning approaches have an additional 6 and 5 months respectively. This course will help your teachers develop strategies to use these interventions in the classroom – and in particular to teach students how to learn and become resilient in their thinking (metacognition and self-regulation).
Creating a Thinking Classroom where young people can think well together and communicate their ideas, reflect, re-evaluate and reason through a wide range of ideas and subject matter can also help with mental health and emotional regulation – which in turn can impact positively on classroom behaviour and learning.
Creative and Critical Thinking are also key components of this course and of a Thinking Classroom. Ofsted's new Inspection Framework emphasises the need for creativity in teaching and learning and the Word Economic Forum's The Future of Job's Report noted in the top 10 skills required for future jobs include:
Analytical thinking and innovation (critical and creative thinking)
Active learning and learning strategies (metacognition)
Complex problem-solving (critical and creative thinking)
Critical thinking and analysis (critical thinking)
Creativity, originality and initiative (creative thinking)
Leadership and social influence (collaboration)
Resilience, stress tolerance and flexibility (metacognition and self-regulation)
Reasoning, problem-solving and ideation (critical and creative thinking)
But above all this course will give you the skills to be able to enable students to think well for themselves, to help them guard themselves against fake news, propaganda, and the influence of others. It provides a 'space to think' for pupils in a busy, instrumental, content and test-led curriculum, a place to use their voice and to learn to use it responsibly, it allows them to practice thinking well and to develop critical thinking skills to help them do so, but mostly, it gives pupils permission to think for the sake of thinking.