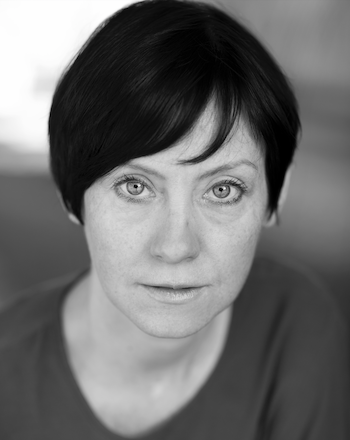 Emma Swinn MBE Co-Chief Executive Officer
Emma was awarded an MBE for services to innovation in the 2020 New Year Honours.
Emma was named as one of the top 100 Women in Social Enterprise in 2017 and 2020 was also highly-commended for her leadership role in the Social Enterprise 100 Awards. She is President of SOPHIA: The European Foundation for the Advancement of Philosophy with Children and a Visiting Research Associate at Kings College London because of her research into The Philosophy Foundation's pedagogy.
Emma's role as co-CEO is the smooth running of all aspects of The Philosophy Foundation and since founding the company she has run every aspect of the charity, taking it into the SE100 Index (top 100 Social Enterprises in the UK) in 2016 and keeping it there since. In the 10 years before setting up The Philosophy Foundation Emma was a successful actor and occasional stand-up. She writes her own material and continues to work in the industry. She has worked as a drama educator for schools and regularly works with children's charity Scene and Heard as both an actor and dramaturg. Emma is a Non-Executive Director of Thinking Space CIC, she has also been a business mentor for the Young Foundation's Accelerator Programme and is on the Advisory Board for the Centre for Philosophy of Natural and Social Science at the LSE. Emma is a contributing author to the award-winning The Philosophy Shop book and has helped with proofreading and editing all of The Philosophy Foundation's publications. Emma is a commissioning editor for The Philosopher's Magazine and a voluntary reader for submissions to After Dinner Conversations, a monthly fiction magazine for philosophy and ethics.
Co-founders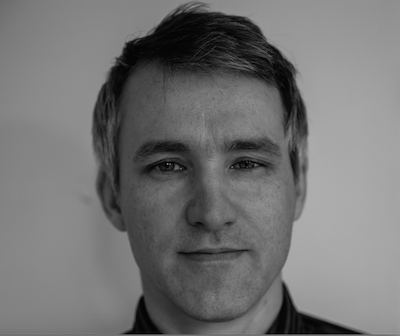 Peter Worley Co-Chief Executive Officer
Peter is a Visiting Research Associate at King's College London and a PhD candidate at Sheffield University. He is a multi-award-winning author for Bloomsbury Education and author and editor for Crown House Publishing on The Philosophy Foundation Series of books. He is a commissioning editor for The Philosophers' Magazine.
Peter read philosophy at University College London and Birkbeck College, completing his MA in 2004. He has been working with children in education since 1993 and has been doing philosophy with children since 2002. As CEO he represents the charity worldwide speaking at international conferences and festivals, works in the classroom with children every week, trains philosophy graduates and classroom teachers, whilst leading TPF in its mission to transform thinking in education.
Peter developed the method of Philosophical Enquiry that is at the heart of The Philosophy Foundation's work, as captured in his first book The If Machine: Philosophical Enquiry in the Classroom, which was adapted into a BBC series and nominated for a BAFTA in 2013. His next books, The If Odyssey and The Philosophy Shop, were both shortlisted for Educational Book of the Year, 2013, with The Philosophy Shop winning this prize, as well as Best Anthology and Best Philosophy Book 2012. His co-authored book Thoughtings was selected as Best Teaching Book 2013. In 2014 his fifth book Once Upon an If: The Storythinking Handbook was shortlisted for the Educational Resources Award as was his latest book 40 Lesson to Get Children Thinking. He has given two TEDx Talks about philosophy in schools: How to be a Rebel & Plato not Playdoh.
Peter regularly gives talks and presentations about philosophy in schools and the Philosophy Foundation's PhiE method at national and international conferences, and has been published in many teaching magazines and philosophical journals. Peter has been interviewed on the BBC World Service, on the BBC Radio 4 Today programme, on Radio 3's Nightwaves about philosophy in schools, has appeared on the Sunday Politics Show South (TV Show) about The Philosophy Foundation's 4Rs Campaign to bring reasoning in to schools and was interviewed on Sky News about P4C. He has spoken and run workshops at various literary, education and philosophy festivals, including the Hay Festival, How the Lights Gets In, Oxford Literary Festival, Cheltenham Literary Festival and the Sunday Times Festival of Education.