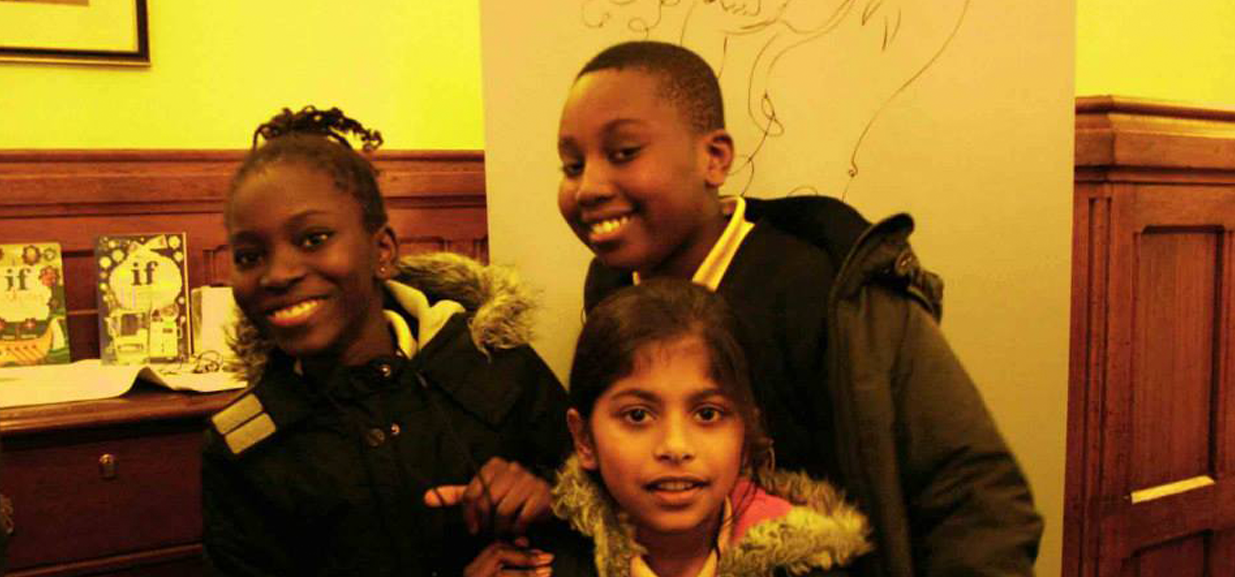 Young Philosophers – Community Investment
The Social Need
Many young people lack the contacts, confidence and sense of belonging to institutions and activities. Our Young Philosophers Programme critically engages young people in social and business environments that they may otherwise feel excluded from, with the aim of raising aspirations, developing confidence, teaching new skills and raising social engagement.
The programme for 2015-16 was made possible through the generous support of The Draper's Company. The Co-op Local Community Fund helped us raise enough funds to keep the programme going from 2016 into 2017. And with funds from the RELX group we were able to run our third year of events in 2018. Sadly we have run out of funds to continue the project in 2019, but are keen for more support to run this project again in 2019-2020, after a short hiatus. Please get in touch if you are interested in supporting us by clicking the 'contact us' button below.
Business benefits
Exposure of employees to a new group of people, and new ideas that are relevant to everyday business issues.
Personal development and employee engagement through involvement in philosophical enquiry sessions.
Programme effectiveness
Children who participate gain improved philosophical skills; becoming more reasoning, reflective and re-evaluative.
Improved philosophical skills enable children to perform better in schoolwork and deal more effectively with issues in their daily lives.
Better school results and better living skills enable them to participate more fully in society.
Evaluation by the Institute of Education found that participation in philosophy sessions was connected with improved reading skills among disadvantaged pupils.
Partnership - how we can work together
Community Schools Programme - Use our programme to increase your outreach to schools.
Bring Outside in to Business - Conduct philosophical enquiry around business-relevant ethical issues, bringing an outside, completely fresh perspective to these issues.
Apply to HR challenges - Series of workshops: these could focus on training and development, recruitment, values, or culture.
For details of our Bronze, Silver and Gold Packages please contact us.
Quicklinks