Philosophy for Children in Care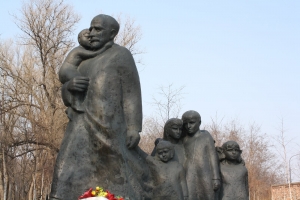 The Philosophy Foundation celebrates it's 10 Year Anniversary this September, and we would like to use this opportunity to raise funds to help us work with children in care.
It is an often quoted truism that the measure of any society can be found in how it treats its most vulnerable members. How we support the children of our society who cannot rely on their parents – support most of us take for granted – matters.

Brian Grady Operational Director,
Children and Young People, London Borough of Brent
The Philosophy Foundation provides weekly philosophy sessions for children in schools, and has been doing so since 2007. These sessions benefit disadvantaged children particularly. Research has shown that these sessions improve reading, maths and reasoning skills, as well as soft skills such as communication and confidence. Our new Korczak / Hoffman Project will help us bring philosophy to young people in care on a regular basis.
Children and young people entering care are likely to have been abused or neglected. Their experiences are also likely to have included one or more of the following: domestic violence, substance misusing parent(s), poverty, homelessness, or the loss of a parent. These children have traumatic pasts and are separated from their families – they face the gravest challenges to achieve a positive future. Children in care are less likely to achieve good grades at school or go to university and are, unfortunately, more likely to be excluded from school, to enter the criminal justice system and to have poor physical and mental health.
Last year we moved into the Lewisham Library building (directly above the library itself), on the Dartmouth Road in Forest Hill. The four buildings fronting Dartmouth Road comprising Holy Trinity School, Forest Hill Library, Louise House (all three listed Grade II), and the pools, were all built within 25 years of each other and shared a common purpose: the welfare of less advantaged people in Forest Hill, Sydenham and beyond. They provided opportunities for education, religious instruction, exercise, cleanliness and training for a trade. Until fairly recently, all four buildings were in use for the same, or very similar, purposes as those for which they were originally intended.
One of the most important persons connected with Louise House (though not well known) was Janusz Korczak, a Polish Jew from Warsaw who wrote that he was inspired by a visit to Louise House in 1911 to found a similar institution in Poland. As a result of his experience at Louise House, Korczak developed the idea that children should be considered persons with rights who deserve respect. He wrote: "the key to a happy and useful adult life lay in childhood; hurt the child and you hurt the adult." He became an active campaigner for children's rights which culminated in the Declaration of the Rights of the Child, later adopted by the United Nations. In 1942 Korczak, 12 members of his staff and 192 children at his orphanage were rounded up by the Nazis. Korczak was given the chance to escape but he would not abandon his children. The group – including Korczak – was transported to the Treblinka extermination camp. Sadly, that is the last that was heard of them.
After moving into the Library last year we found out about Korczak, and a few weeks later we were introduced to Eva Hoffman by Jo Wolff. Eva is a Polish-American academic and writer who now lives in Britain, who encouraged us to take on Korczak's work as inspiration for working with more young people in care. Without doubt, Korczak's work and ideas are very much in anticipation of the kind of thinking that was done by Matthew Lipman in America in the 1970s that led to what is now known as 'P4C' (Philosophy for Children). Both Lipman and Korczak argued that children should not only be considered persons in a legal and moral sense, but that they also have the requisite capacities to engage in meaningful, philosophical dialogue. TPF provides opportunities for children to dialogue philosophically and meaningfully and we believe these meaningful conversations will be of particular benefit to children in care.
Although we already work with many disadvantaged, vulnerable young people in our work in schools, these meetings and events last year made us stop and think about how we might be able to focus some of our work on these very vulnerable young people. Last term, we trialed work with Brent Council and their team working with children and young people in care and coming out of care. The trial was successful from many perspectives, not least because the young people became very engaged and wanted to have more sessions.
Research conducted by the Insitute of Education into our programme shows that philosophy benefits disadvantaged children most in the classroom, boosting their reading and maths levels. We also know, through our work at Great Ormond Street Hospital School, that philosophy isn't just about raising levels in other subjects, but about engaging in deep and interesting thinking with others, the world and oneself. Philosophy emerges from humans doing what humans do: thinking, questioning, contemplating. And, like cooking and storytelling, contemplation is perhaps one of those things that is unique to humans. The problem is that it is very often only the privileged, the well-off and 'the comfortable' that get the opportunity to develop this aspect of what it is to be human to any great extent. But our experience tells us that this is not through lack of will or ability on the part of the children in care, it is more likely to be that they simply do not encounter this kind of philosophical environment enough to be able to develop these skills and dispositions.
The work with children in care will be different from our normal work in two ways:
1. It will be offered as curriculum enrichment for Children in Care through establishing philosophy groups for Children in Care from both Primary and Secondary schools in Brent in the first instance. This will be an offer to these children out of school hours that will enable them meet and talk with each other in a safe environment.

2. Delivering lessons in Brent's Pupil Referral Unit. This would include but extend beyond Children in Care and could potentially be core to the curriculum. It would enable class based work with some of Brent's most vulnerable children.
You can read about why we think that philosophy should be at the heart of the curriculum in a recent article for the Institute of Art and Ideas by Peter Worley here: Attending to Attentiveness
We would like to use the opportunity of our 10 Year Anniversary Event on September 20th, at which there will be a charity auction, to raise funds to work with children in care, and those coming out of care. We are calling this the Korczak/Hoffman Project after the people who inspired it.
You can help us in a number of ways:
We are hoping to raise £5,000 during the evening through the auction and pledges; this will allow us to run philosophy sessions with 2 groups in Brent over the Spring and Summer Terms 2018. Please consider helping us reach some of that target beforehand by emailing emma@philosophy-foundation.org with a pledge (I wish to donate XXX to the Korczak / Hoffman Project) or by putting in a bid in our auction.
Please email emma@philosophy-foundation.org with your highest bid for whichever item you'd like, or with an amount you would like to pledge.
Or donate directly here: https://secure.thebiggive.org.uk/charity/view/9293
(With thanks to http://sydenhamforesthillhistory.blogspot.co.uk for details about Louise House and Korczak)
Thank you.
For full details of the auction please download the Chairty Auction Brochure below:
Auction Brochure
Posted by Emma Worley on 8th September 2017 at 12:00am