Key Stage 2 (7 to 11 year olds)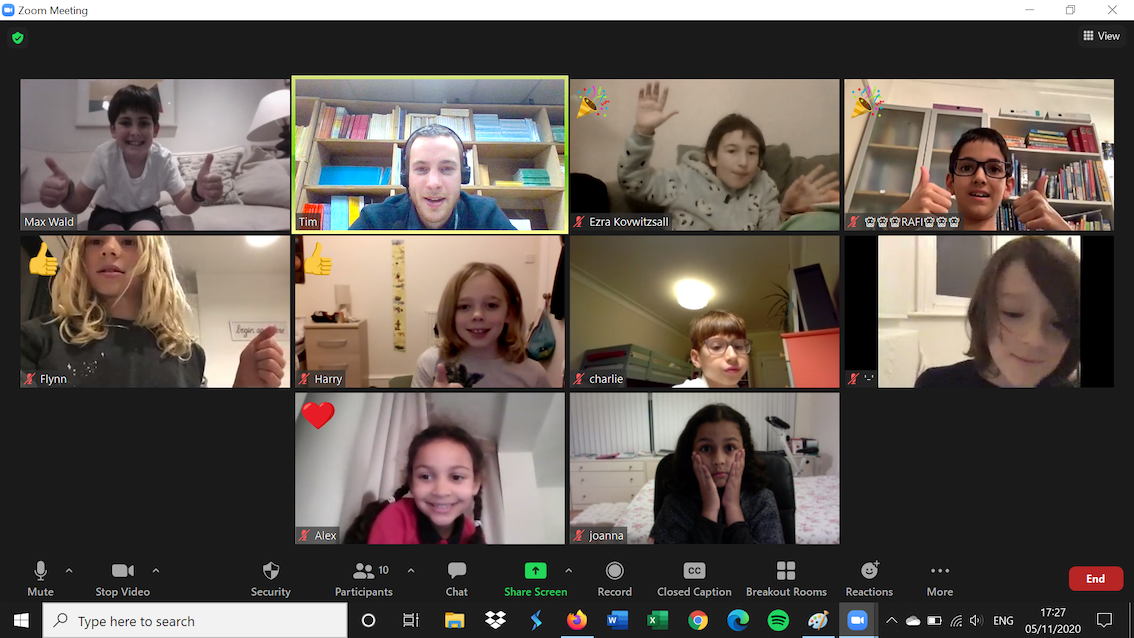 You've been fantastic! ...[my daughter] has loved the sessions. I wasn't sure how she'd take to them, but she has been incredibly enthusiastic, and commented on how you enable discussions in ways she's (sadly) not used to at school.
Parent
What's the big idea?
We have been running philosophy sessions at schools and nurseries for over 10 years. We tell stories, pose problems and ask questions that get children thinking. Our sessions aim to improve children's:
Engagement with philosophical questions at their level. e.g. Should I share the cake?
Speaking skills e.g. explaining their own ideas
Listening skills e.g. responding relevantly to what other children say
Reasoning skills
What is philosophy online?
Our philosophers run philosophical conversations through online meeting software. You join in with other people your age. The philosopher provides questions and stimuli and you pick them apart, try to answer, listen to others' ideas and draw your own conclusions in a safe online space. Look out for our latest course by signing up you our newsletter or visiting our What's On page
We can also run one-to-one tutoring sessions for those doing RE & Ethics or Philosophy A-Level, or one-to-one sessions without an exam in site! Please contact us directly to find out more.