Parent feedback
You've been fantastic! ...[my daughter] has loved the sessions. I wasn't sure how she'd take to them, but she has been incredibly enthusiastic, and commented on how you enable discussions in ways she's (sadly) not used to at school.
Philosophy sessions run by trained philosophers in education. Open to children in and outside of the UK, home-schooled children, anyone on lockdown or wherever else you maybe. All are welcome. The sessions are hosted on Zoom which children to discuss the philosophical questions in groups of up to 15, with an expert facilitator. Choose your timeslot below.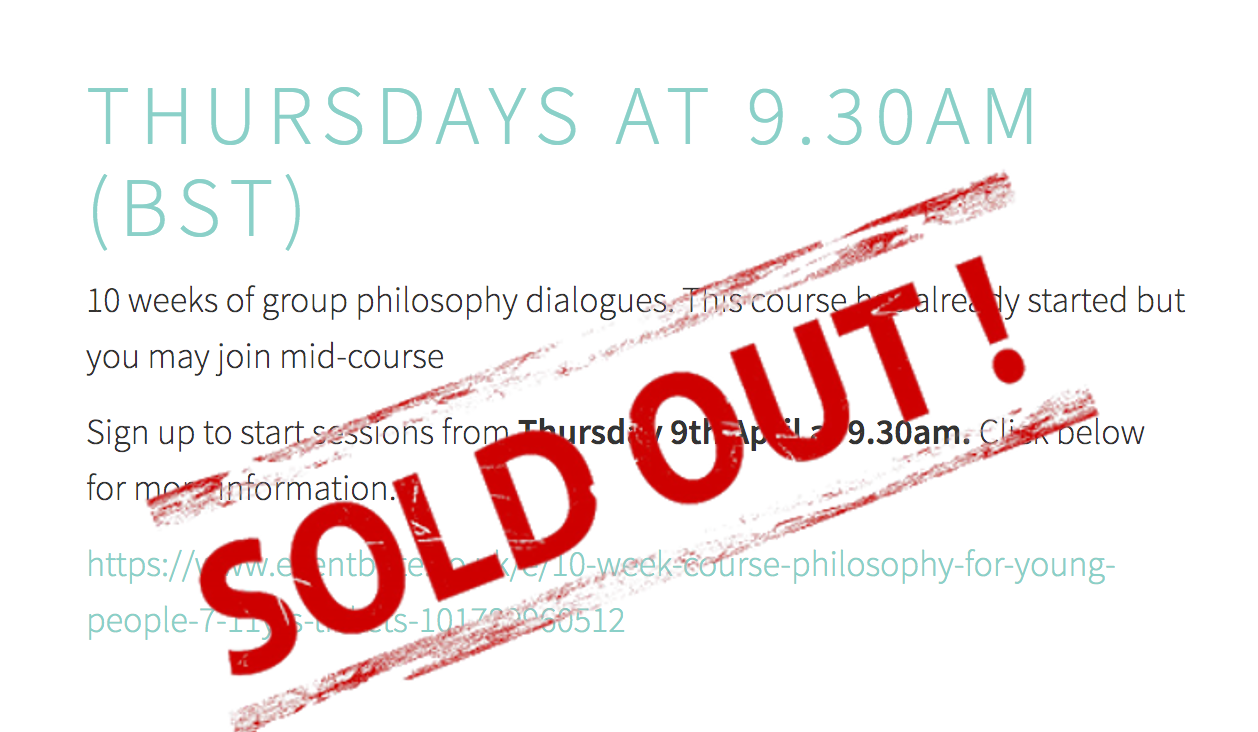 If you would like a session at a different time or join an already started course, you can! Simply use the contact button on the right.
Or sign up to our newsletter to hear about or free resources, events, courses and charitable work in education.