Early Years and Foundation Stages
Our trained and accredited philosophers can work with very young children to help them develop skills for life.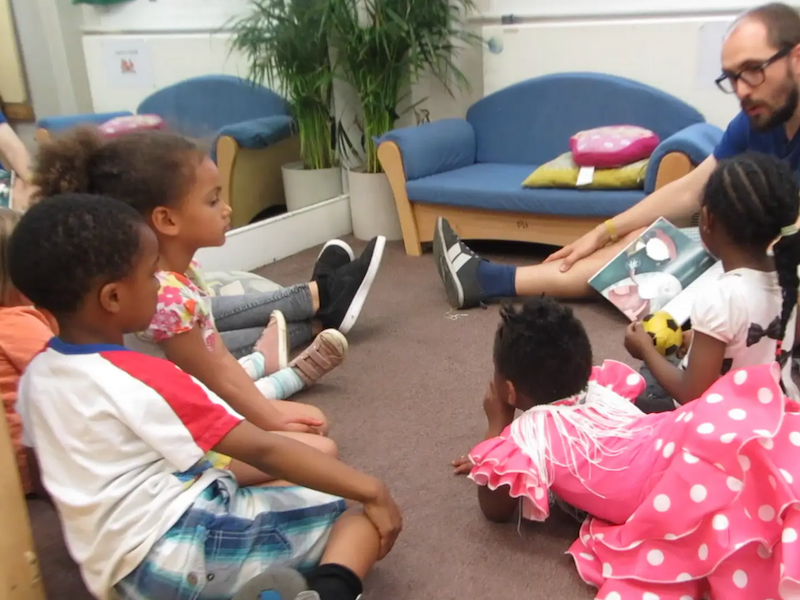 Before Philosophy started, I was thinking...can 3 and 4 year old children think philosophically? Oh it is just another circle time... How wrong I was!
Dimitrios Kontozisis,
Deputy Headteacher Clyde Early Childhood Centre
By doing philosophy with very young children, we help them develop speaking and listening, and reason-giving skills. Our work with Early Years (EYFS) is playful and fun, engaging children with stories and questions that have meaning to them. Because our work starts with intuitions children can join in whenever they are able to say 'yes' or 'no' (even non-verbally).
If you'd like us to work with your children or train your staff, get in touch.
We have developed a year-long curriculum for EYFS, which you can purchase in our shop.