Visiting Philosophers
We visit schools for half day or day long workshops, or can integrate monthly philosophy classes for any year group. Please do get in touch and tell us what you would like and we can send you a proposal.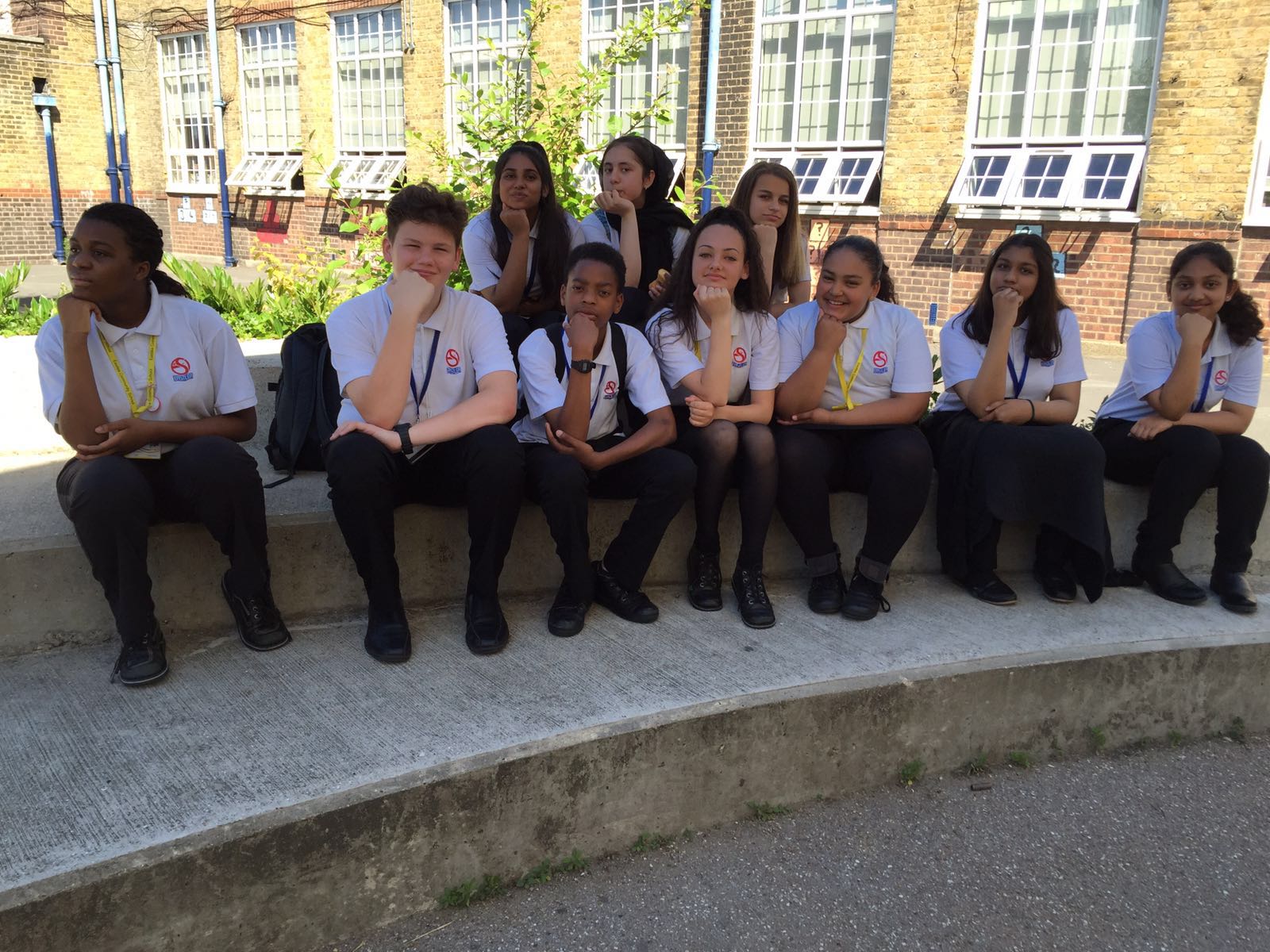 Now in the third year of working with The Philosophy Foundation, the Transition programme has become the foundation on which our more able programme is based upon. As an engaging and exceptionally thought-provoking experience, our year 7 students take part in the year-long programme from the Autumn term, as 'the' introduction to the school experience they will be given during their five years.
Meg Kahn
Eastlea Community School
Transition Project
Our Transition Project was originally funded and developed through a grant made possible by the Paul Hamlyn Foundation.
The transition year is difficult socially and educationally and many children make little or no progress. One of the main barriers to learning is difficulty in communicating. The aim of the transition project is to develop speaking and listening skills, cognitive and meta-cognitive abilities in year 7 students in order to improve their learning.
The programme consists of weekly philosophy sessions with year 7 pupils in Term 1 (Autumn), in the second term (Spring) pupils learn how to facilitate philosophical enquiry, and in the final term Year 7 pupils run philosophy sessions with pupils from local feeder schools.
The philosophy sessions enhance all areas of learning, including literacy, numeracy and science — most schools have put the philosophy in the timetable as part of literacy or English.
The day was a huge success. I was fortunate enough to be in with a group at the end - they were engaged, taking part, focused. It was lovely to see this side of some students who have in the past been problematic. Feedback throughout the day from the students that I saw was very positive...Teachers who were supervising were very impressed with the activities and also how the team dealt with discussion - facilitating deeper questions and dealing with any issues. It has been a real pleasure to have The Philosophy Foundation back at The Cotswold School and hopefully we can continue this in the future.
Helen Holland, The Cotswolds School