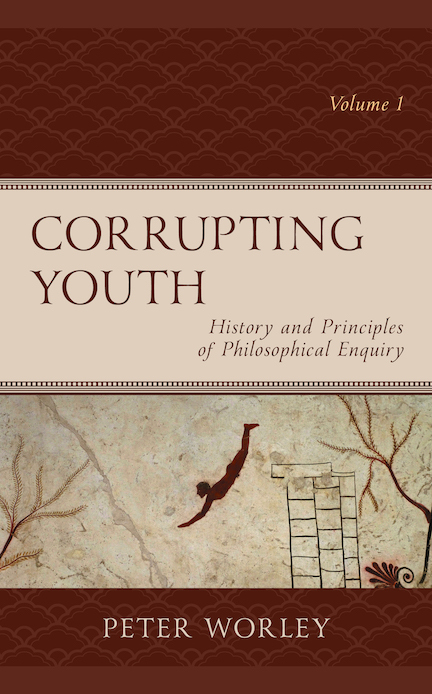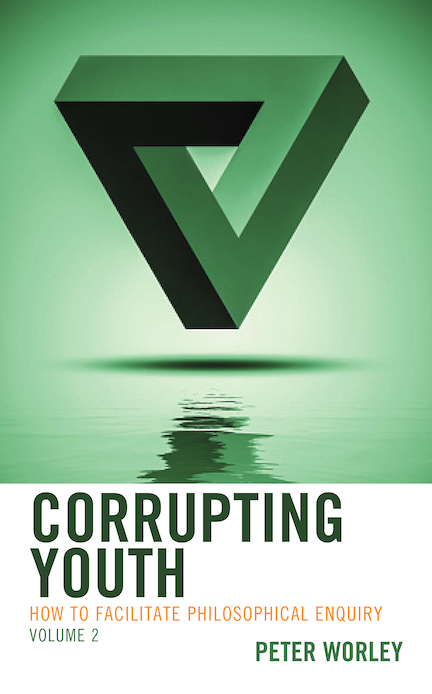 All facilitators of philosophical enquiry, and indeed all educators, should pounce on this book. In Volume 1, Worley offers a refreshingly rigorous, lucid and stimulating account of the history and principles of philosophical enquiry, drawing in particular on the varied dialectical approaches of ancient Greek philosophy. In Volume 2, he provides a wealth of eminently practical and imaginative resources, honed through his many years of experience, which will enrich and enliven the classroom and beyond for pupils, participants and facilitators alike. The aim of both well-integrated volumes is to foster the open, questioning mindsets - constructively critical, collaborative and imaginative - which are so urgently needed to tackle the complex challenges of the 21st century.
Professor Angie Hobbs FRSA, Professor of the Public Understanding of Philosophy, University Of Sheffield
Preface to Corrupting Youth by Peter Worley
"Whether Socrates' project of engaging the young people of Athens in philosophical conversations was a corrupting one lies in whether we think that this kind of dialectical relationship with our own city, country, values and 'gods' is a healthy one. And it is this question that the book you now have in your hands asks its readers. For my part, I believe that it is an unhealthy state that forbids dialogue, questioning and any discomfort that may follow from this. If the encouragement of these forms of exchange is corrupting, then it is a 'virtuous corruption'; one worth defending, even dying for.
Currently, PhiE is not fully described in a single publication, so the aim of this book (Volume 1 and 2) is to bring the method together from all its disparate sources into one publication. The emphasis of this book is to place PhiE firmly in the Socratic tradition and more explicitly than most other approaches to doing philosophy in schools and other settings. But it also expands PhiE's influences beyond Socrates to a broader ancient Greek tradition, including those that preceded him and those that followed, in both senses of the word 'follow'."
Out now
Corrupting Youth Volumes 1 and 2 are available to buy now from your local bookshops or online, we recommend Hive
Corrupting Youth Volume 1: History and Principles of Philosophical Enquiry (PhiE)
Corrupting Youth Volume 2: How to Facilitate Philosophical Enquiry (PhiE)
These two books give the history, principles and practical aspects of facilitating PhiE, including the latest work The Philosophy Foundation have been doing on teaching critical thinking and metacognition.
All online material for these two books (Table of Moves, Music, Transcripts) will be found here once the book is published in February 2021.
Corrupting Youth is part of the Big Ideas for Young Thinkers Series edited by Tom Wartenberg
Testimonials
"So good, I ran out of page markers..! @the_if_man really is the master at work. Insights into Philosophical Enquiry on every page and constant inspiration to improve my practice. I was disappointed when I finished- luckily vol 2 is available! I'm ready to corrupt the youth!"
"I have just finished reading & wow! Absolute masterpiece. From explaining ancient philosophers in an easy to understand way, to a full exploration of philosophical enquiry to pedagogy from EYFS to young adult. A seminal work by Peter Worley. I tip my hat to you"