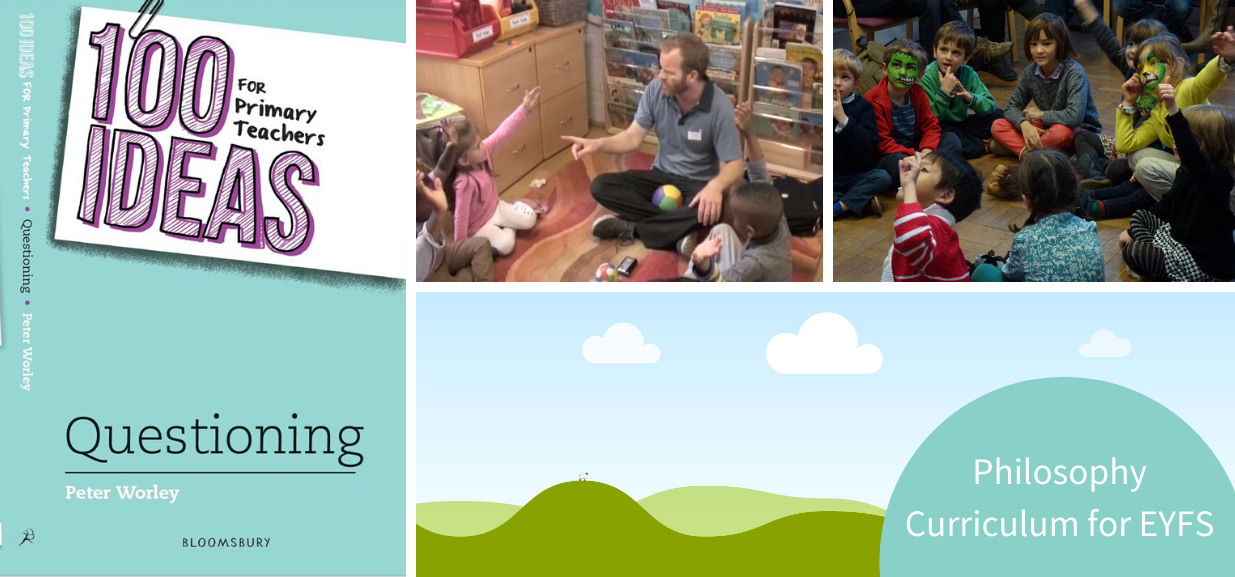 EYFS Curriculum
Over the last 5 years we have been working in doing philosophy in nursery and EYFS classrooms. Clyde Nursery School was shortlisted for the TES Awards for best nursery provision in 2017 partly due to the work we were doing there with their 3 and 4 year olds.
We have created an Early Years curriculum for teachers to be able to help very young children to develop the skills that are essential for learning: speaking and listening, thinking and empathy. These are skills that can be built on as children go through the school, but without them some children can be left behind.
Our curriculum comes with:
An overview of all three terms
Minimum of 10 lessons plans for each term, that progress in difficulty
Games that inspire thinking and skill development in very young children
Videos of our EYFS Specialist Steve Hoggins running sessions, with explanations of good - and not so good - practice
A cheat-sheet guide to question asking in the EYFS classroom
A brief overview of how to run the sessions
An outline of how to evaluate progress
Relevant articles on questioning (not available elsewhere)
A list of picture books and questions that can be used to extend the curriculum
The bestselling book by Peter Worley, 100 Ideas for the Primary Classroom: Questioning - as this book is applicable to the EYFS classroom too
All of this comes on a memory stick so you can carry it with you.
All of this for only £65.
Before philosophy started I was thinking, 'can 3 and 4 year olds really think philosophically?' Oh how wrong I was!
Dimitrios.
Clyde Early Childhood Centre