Thoughtings: Puzzles, Problems and Paradoxes in Poetry to Think With
Thoughtings has been given a 'Best Book' award by Teach Primary Magazine. It was selected across the 50 Best Books as the Best Teaching Book.
If you want to do some thinking aerobics and some brain gymnastics then this is the book for you. I always thought that philosophy and poetry were linked by more than the letter P and this book proves it!
Ian McMillan, Poet, broadcaster & comedian
Not many people would link philosophy and poetry, arguing they involve very different sorts of intellectual processes and are of course never taught together to British schoolchildren. This Philosophy-Poetry collection, Thoughtings: Puzzles, Problems and Paradoxes in Poetry to Think With sets out to prove there is a connection – and one that can help youngsters, too.
Poet and former children's laureate Michael Rosen, writer of the Foreword to the new collection, describes the book as "Like having toast crumbs in your brain" – an image that brilliantly captures the essence of these thought-provoking contents. The poems and puzzles are accompanied by a series of questions to encourage children to explore key Philosophical ideas contained in the poems; all have been field-tested in the primary and early secondary classroom by Worley and his team.
Thoughtings also includes a full poetry-inspired Philosophy lesson plan which serves as an introduction to the subject to interested teachers, and is perfect for teachers who want to introduce some Philosophy in to their classroom and for intellectually curious youngsters everywhere.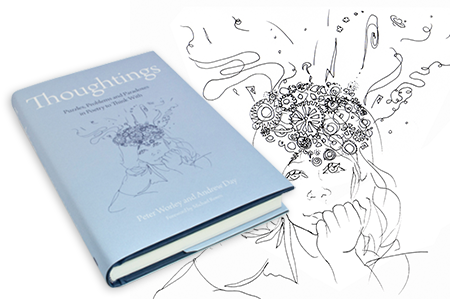 If you join our website for free in addition to all the Enquiry lesson plans, Philosophical Enquiry lesson plans, teaching strategies, hints and tips, plus free and discounted CPD days, you can also access Thoughting lesson plans that make use of the poems in different ways and in different combinations.