Trustees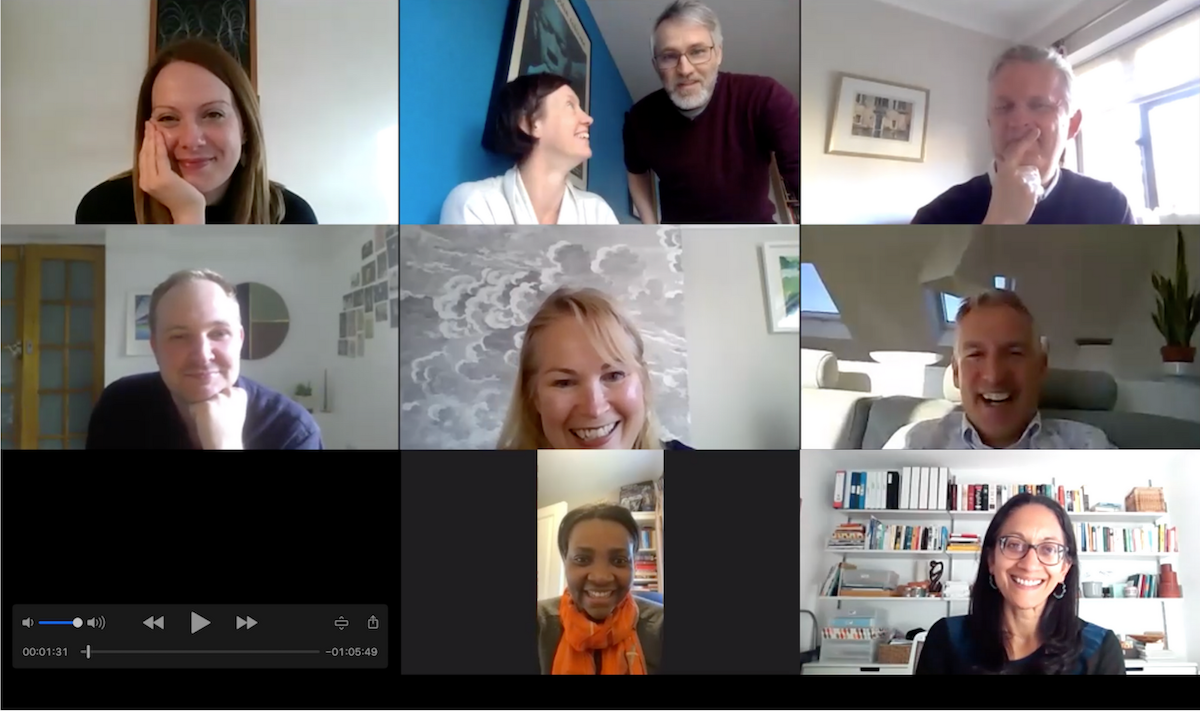 Our trustees meet together quarterly and oversee the running of The Philosophy Foundation. They have regular updates from the Senior Leadership Team and each meet the team for specific actions in their areas of expertise.
Truda Spruyt (Chair)
Truda is a director in the culture practice at Four Colman Getty. Truda's children have both had philosophy in their school with The Philosophy Foundation, and she has supported the Foundation in the past through her marketing and PR expertise, which she is now bringing to the Board.
Jonathan Douglas CBE
Jonathan was recognised with a CBE for his services to education in the Queen's Birthday Honours List 2020. Jonathan was appointed Director of the National Literacy Trust in January 2007. Previously he was Head of Policy Development at the Museums, Libraries and Archives Council, where he also worked as Head of Learning and Access. Prior to that, he was Professional Adviser for Youth and School Libraries at the Chartered Institute of Library and Information Professionals. He has also worked as a librarian and in children's services for Westminster Libraries. Jonathan is on the Advisory Committee of the Man Booker Prize and is Chair of Governors at his local primary school where The Philosophy Foundation work.
Andrew Russell FRSA
Andrew has worked in politics and business since graduating from Cambridge with a BA in Philosophy in 2009. He was the first in his family to go to university and credits discovering philosophy with any academic and professional success he has had. He is currently the Head of Partnership at EasyPeasy and is studying a masters in philosophy at King's College London. Prior to this he spent five years at the global food brand McDonald's covering their Public Affairs, PR, Digital Comms and CSR activity. He became a Fellow of the RSA in 2013 and lends support to projects that seek to encourage and enable a more active civil society.
Shalini Sequeira
Shalini is a history graduate who is a practising lawyer; she is also a learning and development consultant, working with professionals on their leadership and management skills. She has always had an interest in promoting learning, particularly around literacy and critical thinking – skills she has seen are vital life skills applicable in any environment she has worked in. She has two children and is vice chair of the governors of St Gildas' Primary School.
John Skelton
John is Head of Product and Engineering at Exterion Media. John supported The Philosophy Foundation originally through Business in the Community, and became fully engaged with TPF by helping to bring philosophy to the wider public, and recognising its use within Business. He brings expertise in Business Management - including strategy, operations, HR and finance - and Marketing to the Board.
Cathy Tupman (Treasurer)
Cathy is Department Manager at Imperial College London, where she works closely with leading academics, colleagues and a variety of funding bodies to identify potential funding streams and advise on research grant applications, costings and reports. She maintains budgetary discipline for a range of accounts, and it is this extensive experience in financial management and reporting that Cathy brings to the Board. Cathy is passionate about supporting the development of future generations and firmly believes that the creative and critical thinking nurtured through philosophy is crucial in enabling us all better to understand and meet the challenges we face, both current and future.
Rebecca Urang
Rebecca is an experienced audit, compliance and risk management professional and has held various senior positions in HSBC including, Head of Global Banking and Markets Conduct Regulatory Compliance, and Global Head of Balance Sheet Management and Sales audit. She is a Fellow of the Institute of Chartered Accountants in England and Wales (ICAEW), and a Member of: the Chartered Institute for Securities & Investments (CISI); International Compliance Association (ICA); and the Chartered Institute of Internal Auditors (IIA). Rebecca is committed to improving the lives of children and young people especially from disadvantaged backgrounds. She mentors youths in the Prince's Trust and sits on the Engagement Advisory Group of The Chartered Accountants' Livery Company.