Foundations and Trusts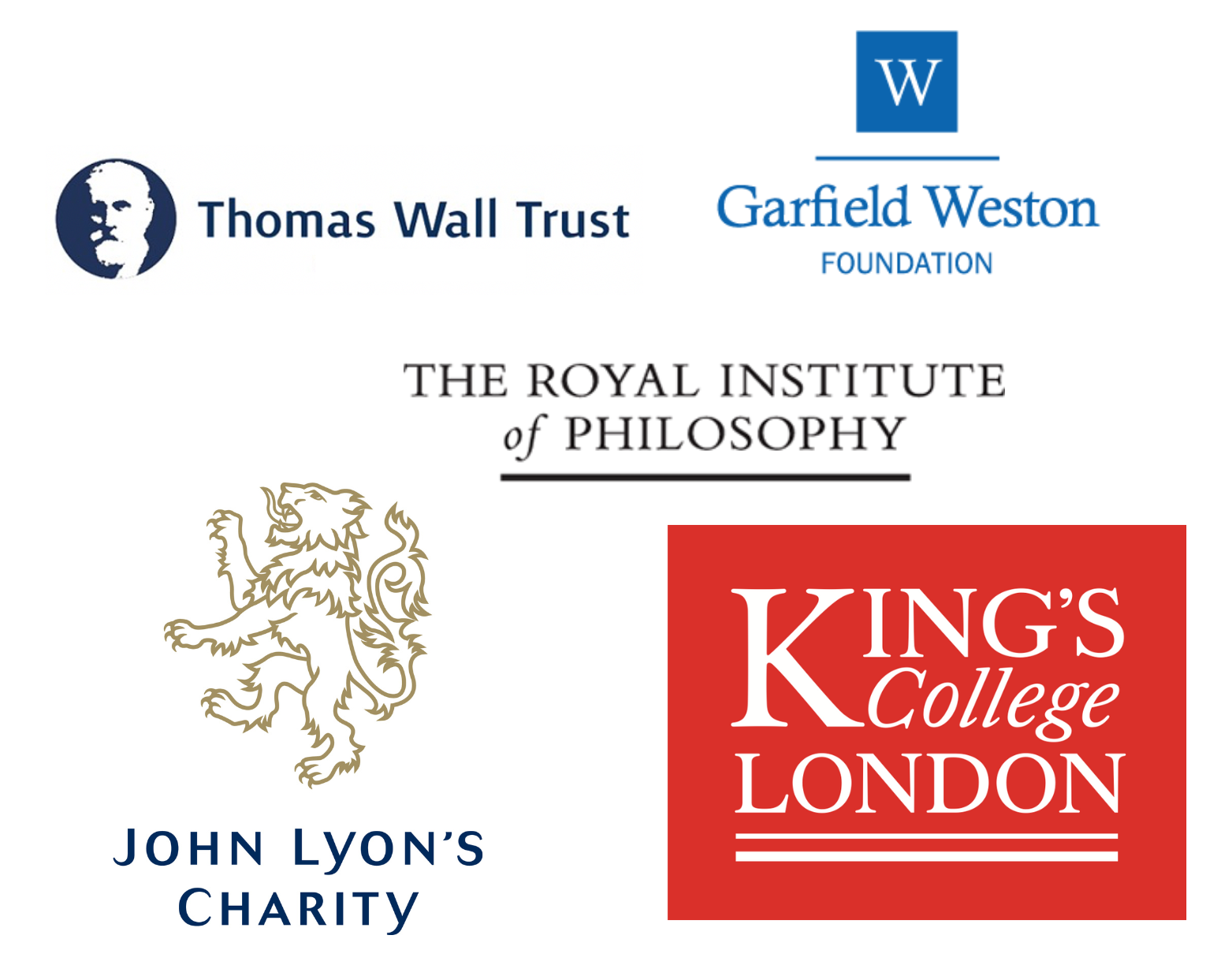 The Philosophy Foundation is currently supported by the following organisations.
John Lyon's Charity: in 2023 John Lyon's Charity have given us funding to deliver the Republic Island Holiday Club in Camden to young people.
Thomas Wall Trust: in 2022 Thomas Wall have given us funding to deliver philosophy sessions in prisons to young offenders.
Garfield Weston: in 2020 Garfield Weston have given us a three-year grant to support our core team, after giving us Core Funding since 2016.
Royal Institute of Philosophy: has been supporting us to run philosophy in schools and prisons since 2017.
Kings College London: supported us to bring philosophy into prisons in since 2017, and research into teaching critical thinking and metacognition.
The Philosophy Foundation Hardship Fund
In 2016, as part of our mission to support underprivileged philosophy students, we were able to offer a Hardship Fund to four London Universities.
This new dedicated financial resource – The Philosophy Foundation Hardship Fund
– dispursed money to the Philosophy Departments of University College London
(UCL), King's College London (KCL), the London School of Economics (LSE) and New
College of the Humanities (NCH).
The decision was been taken in response to these Universities concerns about the rise
in Philosophy BA or combined honours students coming to them reporting severe
personal difficulties caused by financial worries.
These include a 370% rise in Philosophy student numbers seeking help from just
one of the four colleges, King's, in the five years 2010-2015.
Data from the colleges also suggests very high numbers of those tackling the challenge
of a Philosophy degree are already on means-tested full-fee bursaries, which usually
means they lack any chance of emergency financial help from already stretched family
incomes.
For more on this read the attached press release opposite, and Andy Russell's blog.
58% of our philosophy degree majors are on means-tested fee bursaries, and a third of these are paying zero fees. These students are talented but financially deprived. Though we have some funds to avert the most extreme emergencies, this does not help with small but transformative matters like academic conference registrations and the purchase of philosophy books. The Philosophy Foundation Hardship Fund has been essential for these.
Dr Naomi Goulder, New College of Humanities