The last year has seen some recovery from the pandemic. The number of schools has increased by 68%, almost back to pre-COVID levels and we continue to be valued by our schools and partners: our re-contract rate is 100% this year. Our Social Impact Report 2021-22 gives an insight into how we continued to achieve our mission during this challenging year.
Students have really had the opportunity to think about things in a very measured way, think deeply about interesting questions and not be afraid to give their thoughts and opinions.
Teacher observer at Great Ormond Street Hospital
A Carbon Neutral Plus Charity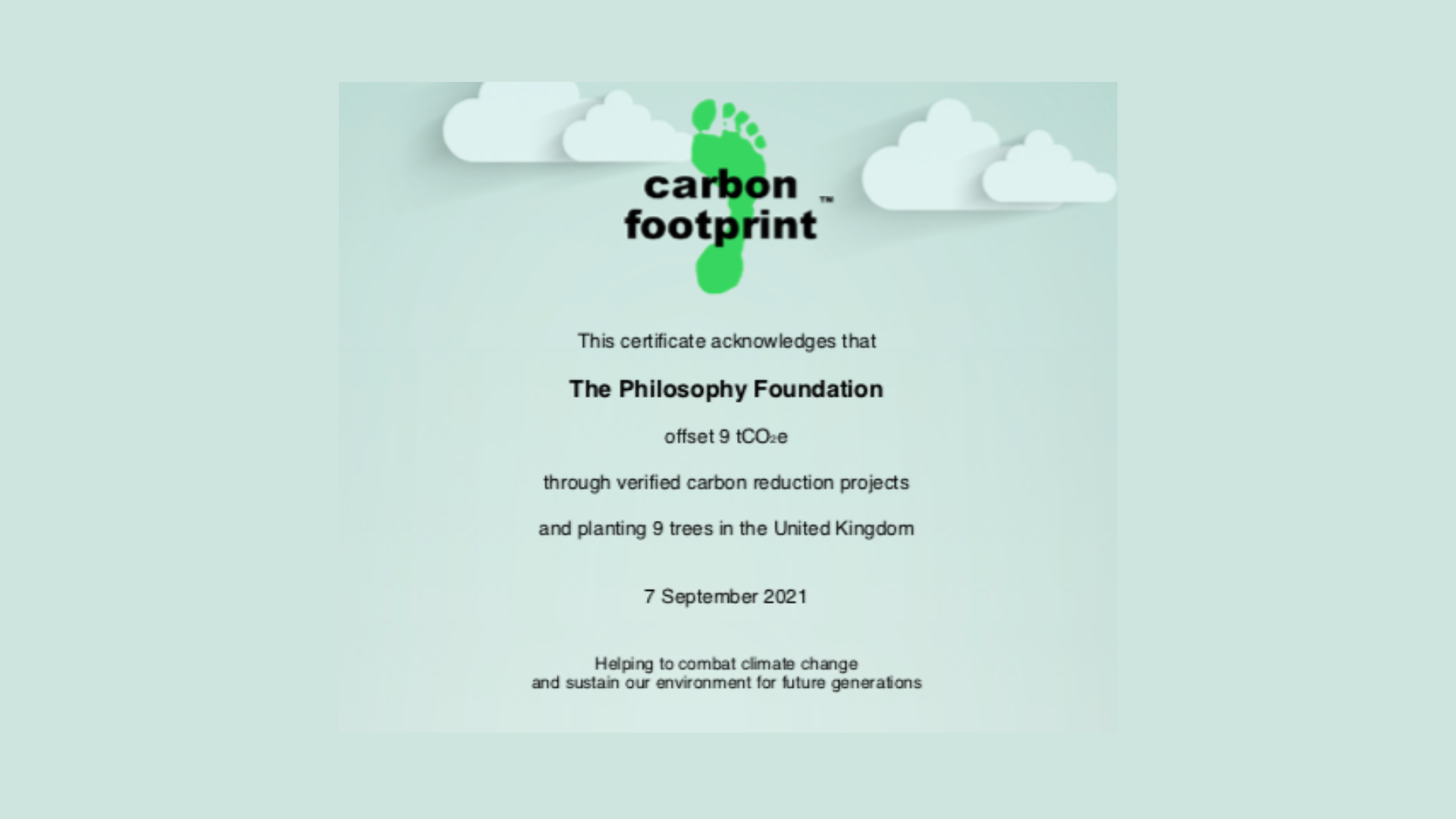 The Philosophy Foundation is a carbon neutral plus charity. We aim to keep our carbon emissions as low as possible, following guidelines set out below, and any carbon footprint created we offset. When offsetting we will consider our surplus as an organization and if we can sustain our work we will double our offsetting each year in the future, which attempts to redress previous years and also acknowledges our responsibility as a charity living, growing and working in the West. We are aiming to Go Climate+.
Using Carbon Analytics our footprint last fiscal year (2020-21) was 14.2 tCO2e, 33% lower than the average office and we offset 28.4 tCO2e. Our funding supports the Global Portfolio VCS certified carbon reduction programmes across the world via a range of projects that include carbon avoidance, clean and renewable energy generation. Many are within developing countries, where they also provide social benefits.