Social Impact Report 2017-18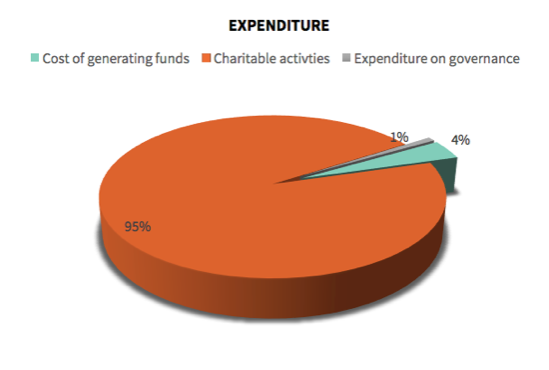 "The feedback we get from teachers and the participants on our programmes is clear: philosophy can make a huge difference in terms of listening skills, critical thinking, problem solving and the ability to articulate oneself. These are all skills which are vitally urgent in our times.
The impact of education cuts continues to be felt, but most of our schools continue to see the value in working with us and we have reached more children this year than last. To ensure sustainability for the future, we have a plan to diversify our work, to bring the benefits which have been felt by pupils, teachers, looked-after children, students and prisoners to the workplace.
I hope you'll enjoy the insights this report gives into the work undertaken by The Philosophy Foundation and the impact we are having for a wide range of people across a variety of sectors."
Truda Spruyt Chair of Trustees
If you are interested in bringing enquiry and philosophy into your workplace or educational setting please contact info@philosophy-foundation.org.
Social Business Award
At the Natwest SE100 Social Business Awards 2016 The Philosophy Foundation was shortlisted in three categories: Resilience, Storyteller and our COO, Emma Worley, was nominated for The Leadership Award.
A total of 26 organisations were shortlisted, celebrating the most inspiring and effective social enterprise leaders, and the strength, impact and resilience of the sector in the UK, so the competition was steep. We are delighted to report that we were joint winners with the House of St Barnabas (an amazing charity pledged to breaking the cycle of homelessness) of the Storyteller Award. This is the first time two charities have been joint winners of an SE100 Award and we are proud to share the accolade with such a great charity. Emma was also highly commended in the Leadership Award.

The Leadership Award recognises an individual who has led an organisation effectively, inspired their staff, and has demonstrated that their attitude and ability towards running a business has delivered success both on social and financial grounds.

The Storyteller Award recognises the great stories from social enterprises on the SE100 Index, that support the data, and is awarded to a social venture that has created and delivered a brilliant communications campaign to highlight impact and scale up their activities.
For more information about the awards, check out the social business awards page here.
In October this year Emma Worley was recognised by being named as one of the WISE100 (Women in Social Enterprise). This is a new initiative from the NatWest SE100 Index which recognises 100 of the most inspiring and influential women in social enterprise, impact investment and social innovation.
It's a great honour to have our work recognised through these awards.
Please see below for an infographic about our work over the last 10 years.